Dear Sirs,
We would like to thank you for visiting our booth at METEC 2019 held in Dusseldorf, Germany during June 25 to 29.
We are so honored to have presented you our latest technologies as well as our concept film, "The Future of Steelmaking", showing our contribution to customers' steelmaking in the future by TMEIC digitalization; integration of the digital innovation and our decades of metals knowledge and experiences.
Here below, all the films demonstrated in our METEC booth are available. We hope you would enjoy the films. And we wish we can continue contributing to your metal business today and in the future as shown in the films.
Yours truly,
TMEIC Metals Team
2027 - The Future of Steelmaking

(Concept film of our future vision in metals)
Full Version

(10:00 min.)
(Prologue & Episode 1 to 3)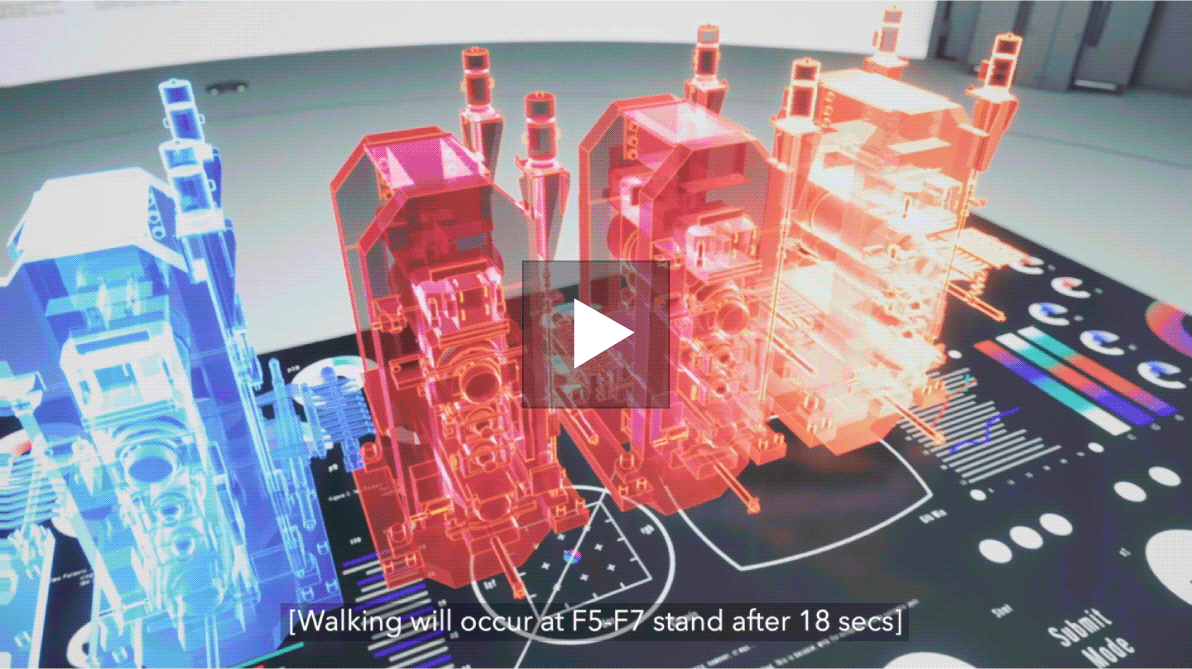 ■ Episode 1 - Inheritance of knowledge


( 3.35 min.)




日本語字幕版はこちら


(with Japanese subtitles)


The TMEIC diagnosis system is activated when a maintenance worker brings in a replacement part to investigate its malfunction. Enhanced by a skilled worker's knowledge and experience, the TMEIC system find the fundamental cause after its first diagnosis.

■ Episode 2 - Everlasting bonds


( 3.01 min.)




日本語字幕版はこちら


(with Japanese subtitles)


A corporate director (former engineer) receives a message of a steel plant line stop while at an executive meeting. As he receives reports on the impact investigation and restart of operation through the TMEIC monitoring system, he recalls an engineer with whom he worked years ago when the line started up.

■ Episode 3 - Speed of Arrow


( 2.47 min.)




日本語字幕版はこちら


(with Japanese subtitles)


An early warning alert suddenly goes off in a supervisory room of a hot strip mill line. Under an urgent situation just before possible big "walking" trouble, can the TMEIC plant control system assist an operator and his manager to make a quick decision appropriately?
Other films demonstrated at METEC 2019
TMEIC Latest Technologies:
Introduction of
TMEIC Metals Business: